Acacia koa Facts
The Acacia koa ranks as a rather remarkable species of tree that grows in volcanic soil. In fact, in the Hawaiian language, the name means brave.
Despite its great size, the Acacia koa actually classifies as a close relative of the common garden pea. That's right, this huge tree actually happens to be a legume. Try growing that plant in your garden.
This tree also only grows endemically in the Hawaiian Islands, with the greatest concentrations being found on the islands of O'ahu, Maui, and Hawai'i.
Within this rather restricted range, it actually represents the second most common variety of tree.
Related Articles
Kauri Tree Rainbow Eucalyptus English Oak
Acacia koa Physical Description
The Acacia koa forms a large tree, even for the Hawaiian Islands. It also grows very quickly, often growing as much as 30 ft (9 m) in the first 5 years of growth.
At full growth, the Acacia koa attains heights of up to 98 ft (30 m). The trunk stays relatively slim, yet the canopy sometimes spreads as much as 125 ft (38 m).
Its rather large leaves grow in large pairs on the young tree but get replaced by phyllodes on the adult specimen. The flowers develop a pale yellow in color, appearing in large clusters, and often actually stay year round in some locations.
Its fruit also grows in large, elongated pods that average approximately 6 in (15 cm) in length, and contain an average of 12 seeds each.
Kingdom: Plantae
Phylum: Angiosperms
Class: Eudicots
Order: Fabales
Family: Fabaceae
Genus: Acacia
Specia: A. koa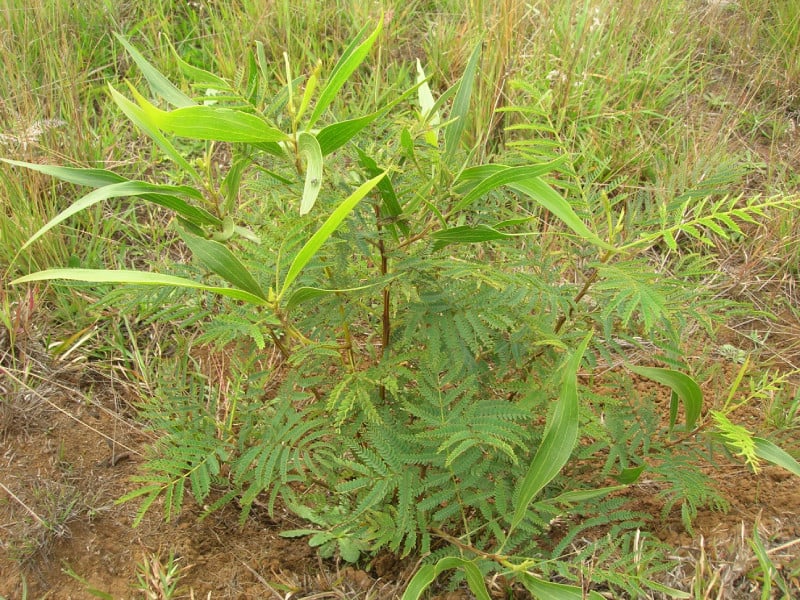 Acacia koa Distribution, Habitat, and Ecology
The Acacia koa grows at elevations of as much as 7,550 ft (2,300 m). It actually evolved to grow in soil derived from the volcanic ash of the Hawaiian Islands. It has an exceptional ability to absorb nitrogen from the soil.
The Acacia koa also requires rather prodigious quantities of frequent rainfall to proliferate, however.
The ancient Hawaiian people also made use of the wood to construct their outrigger canoes.
Its reddish wood also has a strength similar to Black Walnut.
Today people still commonly use it to make such things as surfboards, acoustic guitars, and ukuleles.
Species Sharing Its Range
Pacific Sea Nettle North Pacific Giant Octopus Happy Face Spider
Check out our other articles on 6 Lovely Lesser-Known Legumes, Shoebill, Lake Como, Mediterranean Mantis, Sea Lamprey, Golden Armadillo Lizard, Indian Bullfrog