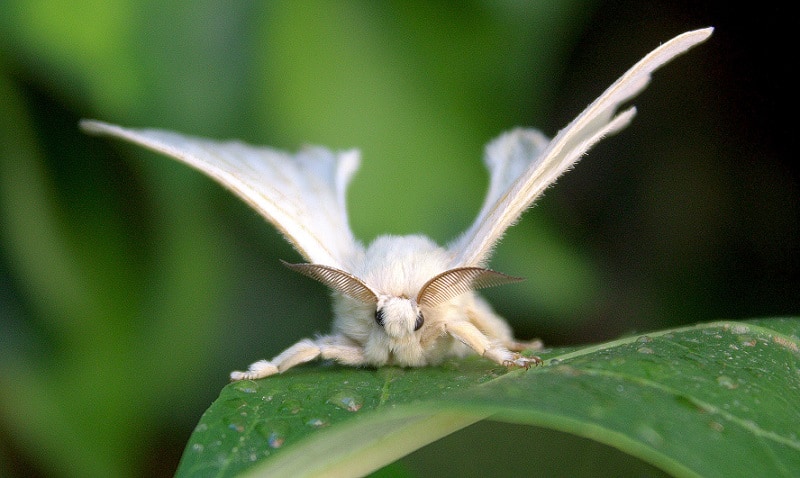 Venezuelan Poodle Moth Facts
Perhaps most notably, the astonishing Venezuelan Poodle Moth currently still remains an almost complete mystery to entomologists. This incredibly unique and extremely mysterious looking insect first made an appearance in 2009.
The distinctive name derives from a comparison of its highly distinctive physical appearance. That's because some individuals compare it to a cross between a moth and a poodle. This certainly makes for a striking image.
At this point in time, however, entomologists know virtually nothing about the amazing invertebrate. Some assumptions, though, can be presumed to be reasonably accurate. At this point, that's all that researchers have to work with in its case.
The zoologist Arthur Anker photographed the bizarre looking Lepidoptera in 2009, while on an expedition. Dr. Anker also took a total of 75 photos of the extraordinary species. Sadly, though, only a few have been made available to view.
The dearth of reliable scientific data pertaining to this creature also makes formal classification of its complicated. At this point in time, therefore, many of those classifications applied to it remain tentative. It also does not yet have a species name.
Due to an almost total lack of information, the IUCN understandably has not listing for the Venezuelan Poodle Moth. Its precise status remains undetermined at this time. It nonetheless likely faces the same threats as other species, such as climate change.
Related Articles
Vampire Moth Comet Moth Cecropia Moth
Venezuelan Poodle Moth Physical Description
Likely most of all, the Venezuelan Poodle Moth remains a nearly complete mystery to scientists. Measurements derived from Dr. Anker's photographs presently represent the only data researchers have to work with. These show the unique Lepidoptera to be a small insect.
More precisely, those pictures indicate that it possesses a length measuring about 1 in (2.5 cm). Its average wingspan, however, currently continues to be unknown. The few images of it available, though, perhaps provide a frame of reference for a rough idea of that.
In color, the astounding arthropod presents an overall combination of a light gray and off-white colors. The fur itself also warrants notice. That's due to the distinctive, and most unusual, seemingly furry nature of this part of the insect's physical appearance.
The remarkable Venezuelan Poodle Moth also presents extremely large eyes. These further show as a dark brown in color. The amazing invertebrate also manifests unusually large, as well as strangely shaped, antennae. These extend from above each eye.
Kingdom: Animalia
Phylum: Arthropoda
Class: Insecta
Order: Lepidoptera
Family: Nymphalidae
Genus: Artace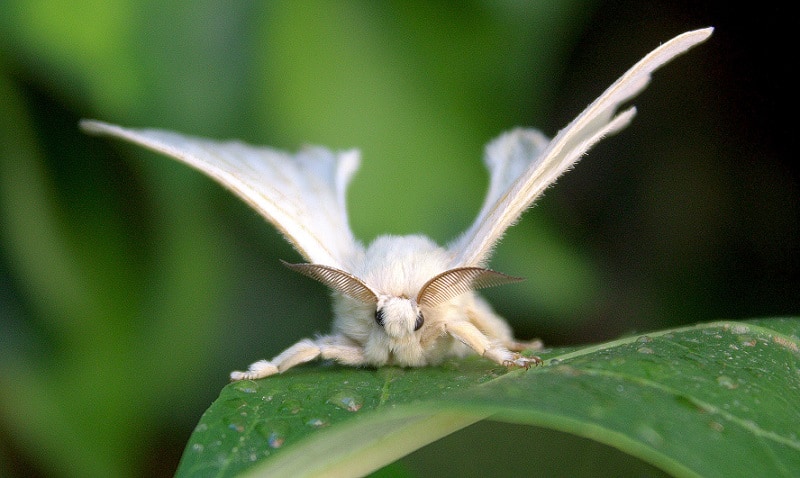 Venezuelan Poodle Moth Distribution, Habitat, and Ecology
To date, the only known examples of the Venezuelan Poodle Moth live in one highly specific part of the world. Like most other facts about it, this could potentially change. For now, though, it only appears in one known area of the country of Venezuela, in South America.
To be more precise, this marvel of Nature only inhabits the Canaima National Park. It's at this point, however, that reliable data concerning the insect begins to become even more scarce. Much of what follows, therefore, remains hesitant supposition.
The region it's been seen in includes many highly diverse habitat types. Any of these environments could conceivably support a population of this extraordinarily unique moth. These different habitats include moist forest and high rock plateaus known as tepuis.
While its precise classification remains undetermined, it does bear a strong resemblance to another species. That's the insect known as the Muslin Moth. Due to this physical similarity between them, most experts currently place the creature in the Artace genus.
Quite unfortunately, subsequent expeditions to the region have yet to uncover any more of the amazing arthropods. This appears to indicate that the species is extremely rare. As a result, researchers still know nothing concerning such factors as its life cycle.
Species Sharing Its Range
Hooker's Lips Royal Panaque Goliath Birdeater
Check out our other articles on 3 Wondrous African Woody Shrubs, Tufted coquette, McMurdo Dry Valleys, Barbary Macaque, Kapok Tree, Rainbow Snake, Epaulette Shark